Swallows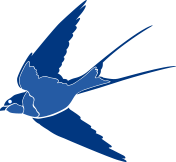 .
Swallows
We start the Summer Term in the depths of the Amazon Rainforest.
As we become Rainforest Rangers, the mysteries of the Amazon will be uncovered, revealing a range of marvellous animals and spectacular plant species. We shall also discover how humans can live within the Amazon, such as the Yanomami Tribe, and how humans have had a devastating and disastrous impact on nature.
In English we will be exploring our creative writing with exciting Amazon-related fictional stories, our persuasive language towards deforestation and factual non-chronological texts. Within science, we shall investigate how the world changes throughout the seasons and the impact this has on plant species within the UK.
The Summer Term brings a new and exciting challenge: swimming! Every Tuesday afternoon, until 4th July, the children will be developing their swimming technique in the leisure centre swimming pool. Parent volunteers welcomed - please let me know if you can help!
Excitingly, we will be visiting the Eden project so the children, first hand, can explore the wild and unique plant species of the rainforests.