Sparrows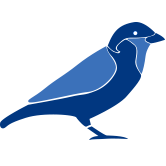 Sparrows
This term, in Sparrows, we are very excited to be going swimming in one of our PE lessons. This will happen every Monday afternoon. The children will need their swimming kit every Monday please. In our other PE lesson, we will be focussing on the athletic activities of running, jumping and throwing.
Our topic, for the first half term will continue to be Australia. The children will be planning and delivering their own presentation on Australia and why people might choose to live there. We will also be leaning about the Great Barrier Reef and we will be making and painting our own coral pieces.
After half term our topic focus will move to 'Roald Dahl' and children will write and illustrate their own stories in the style of the world famous author.
In Maths we will be learning about lines of symmetry, inverse operations, measurement and reasoning. We are also focussing on learning our 2, 5 and 10 times tables. These can be practised at home if you wish.
In our English lessons we will be writing non-fictional pieces, in addition to our Roald Dahl stories.
A key focus of our work will be developing a 'Growth Mindset'. We hope to help the children realise that they can achieve so much more, if they are positive and give their best effort in school. We will link this with our work in Philosophy lessons looking at what 'I Can…..'.
The end of the summer term brings our class trip to Paignton Zoo, and of course, Sports Day. Further information about both events will follow later in the term.