Swifts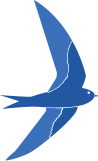 Swifts
Autumn Term
The Swifts will kick of the year with the topic "The Iron Man". The follows the classic story written by Ted Hughes and we will use some of the ideas within it as our stimulus for written and classroom discussions
English will follow a two weekly cycle, with Big Writing at the end of the second week. We will focus on a range of genres throughout the term. These will be: report writing, a detailed description, poetry and an information text. The genres explored in English will always have links to the topic and the reading that we do in the classroom so as to maximise learning and provide links for the children.
Learning in maths will start focussed on place value as this is the cornerstone of year 3 maths. We will then continue by looking at adding and subtracting three digit numbers and continuing to develop the understanding of place value from earlier on in the year. Maths will always be skills and investigation based and we encourage the children to reflect on their understanding by writing comments about their work. Please keep supporting your child with their knowledge and quick recall of the times tables (2,5,10,3,4 & 8's).
The Swifts will enjoy many science investigations which will be linked to our topic and the children will be encouraged to explore the world through these investigations. This term, we will be examining light and shadows and we will link this to our Iron Man theme
In PE, on a Friday afternoon , Miss Kee will focus on gymnastics whilst on Tuesday Mr Green will
be taking the children to the leisure centre for their weekly swimming session.
The Swifts are really lucky to have Mrs Ward and Mrs Payne working in our classroom alongside the children. Mrs Clift will also be working with some children in year 3 and she will deliver a three day a week focussed intervention. Mrs Payne will be available in the playground before school to pass on any messages and then she will work in the classroom in the afternoons.