Swifts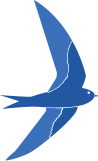 Swifts
Autumn Term
The Swifts will continue in the Autumn term by exploring; The Stone Age, The Bronze Age and The Iron Age in a topic called
"Man Made Tools". This topic is a really exciting and interesting topic, with lots of opportunity to delve into the past! We will take a journey of discovery onto Dartmoor and have a look at the stone circles near Butterbrook and think about why people lived here thousands of years ago and what life would have been like.
English will follow a two weekly cycle, with Big Writing at the end of the second week. We will focus on a range of genres throughout the term. These will be: report writing, a detailed description, poetry and an information text. The genres explored in English will always have links to the topic and the reading that we do in the classroom so as to maximise learning and provide links for the children.
Learning in maths will develop in the understanding of place value, addition and subtraction by looking in more depth at multiplication and division with a focus on units of measurement.
The Swifts will enjoy many science investigations which will be linked to our topic and the children will be encouraged to explore the world through these investigations. This term, we will be examining rocks and what they are made from and how they have been formed.
In PE, on a Wednesday morning , Miss Kee will focus on core physical skills whilst on Tuesday we will continue with our swimming lessons, at the leisure centre. Any volunteers who could help with walking the children to and from the leisure centre would be greatly appreciated.
The Swifts will also begin to learn French in Year 3 with Mrs Robinson on a Wednesday morning. We will start by learning and understanding the basics of the language.
The Swiftss are really lucky to have Mrs Payne working in our classroom alongside the children. She will support the children in their learning and will be available in the playground before school to pass on any messages. We also have a student teacher, Mrs Shickell who will be working along side Mr Green with the class.