Swifts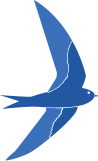 Swifts
Spring Term
The Swifts will start the Spring term by exploring "What did the Romans ever do for us". This is a fantastic topic which looks closely at the invasion of Britain by the Romans and how they changed the country! We will be having a Roman day on Thursday 14th February where the children, and staff!, are encourage dto dress up as Roman citizens. On this day we have also invited Steve Manning into school who is an excellent historian/story teller and will help to bring the subject alive.
The second topic for this term will be "The Amazing Amazon" which will look into this incredible area of the world.
English will follow a two weekly cycle, with Big Writing at the end of the second week. We will focus on a range of genres throughout the term. These will be: report writing, a detailed description, poetry and an information text. The genres explored in English will always have links to the topic and the reading that we do in the classroom so as to maximise learning and provide links for the children.
Learning in maths will help the children develop their understanding of money, time and statistics and then in the second part of the term, we will continue to develop their understanding of multiplication. Please keep supporting your child with their knowledge and recall of the times tables (2,5,10,3,4 & 8's).
The Swifts will enjoy many science investigations which will be linked to our topic and the children will be encouraged to explore the world through these investigations. This term, we will be examining the human body and then animal adaptions.
In PE, on a Wednesday afternoon , Miss Kee will focus on a dance performance based around the Romans whilst on Monday or Tuesday Mr Green will contnue to develop children's understanding of core skills related to game situations
The Swifts will also begin to learn French in Year 3 with Mrs Robinson on a Wednesday afternoon. We will start by learning and understanding the basics of the language.
The Swifts are really lucky to have Mrs Ward working in our classroom alongside the children. She will support the children in their learning. Mrs Payne will be available in the playground before school to pass on any messages and then she will work in the classroom in the afternoons.