Swifts

Welcome to Year 3!
What a very exciting and busy year we have had so far! This year we have been immersed in some brilliant topics that have excited and inspired us. We have the wonderful Mrs Willcocks, Mrs Ward and Mrs Harvey to help and support in the classroom.
The River Singers
For the second half of the Summer term, our topic will be The River Singers which we will read as our class story. In this topic, the children will be immersed in and investigate the rivers and issues surrounding them.
In English this term, we will be using The River Singers and other texts to explore fictional writing and non-chronological reports. The children will be learning all about the features of these genres of texts and write their own version of each this term. In our reading lessons, children will also be looking at the same genre of texts and others, and they will begin to explore different aspects of each text, including the language used and answer a range of comprehension questions related to the texts.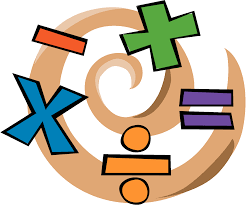 Maths will continue to be taught using 'White Rose' as our learning scheme and many of the resources for this can be found online if you want to follow what we are doing and support your child at home. This term we will begin by looking at time and later in the term will be moving on to properties of shape and mass and capacity. Please feel free to talk to us at any point regarding any area of maths that your child is struggling with. We will continue to support the children with their speed and recall of the times tables, and please continue to use 'Times Tables Rock Stars' at home as a way to excite and track their progress.
This half-term, the children will be taking part in Wild Tribe with Mrs Kandes and PE with Miss Kee on alternate Thursday afternoons.
We have had a fantastic start to 2022 in Year 3, and I am looking forward to our final term together!
Miss Burt