Swallows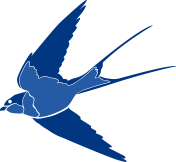 Swallows
Spring Term
The Swallows will begin the spring term focussing on "Farm to Fork" as their topic. This topic is really exciting and interesting as it investigates where different foods come from, across the UK and around the world. We will be looking at farms and what they produce.
English will continue to follow a two weekly cycle, with Big Writing at the end of the second week. We will focus on a range of genres throughout the term. These will be: acrostic and figurative poetry, fiction and instructional writing. The genres explored in English will always have links to the topic and the reading that we do in the classroom so as to maximise learning and provide links for the children.
Maths will begin by revisiting multiplication and division and the formal methods to solve this. Then, we will be moving onto measurement, specifically telling the time and gaining a better understanding of time, including the length of days, months and years.
The Swallows will enjoy many science investigations which will be linked to our topic and the children will be encouraged to explore the world through these investigations. This term, we will be exploring the topic 'plants', including a practical experiment of what happens to a plant if it has no leaves.
In PE, Mrs Kee will focus on core skills through dance on a Wednesday morning. On a Tuesday afternoon, Mrs Clift will be teaching net and wall games.
The Swallows will continue to learn French with Mrs Robinson on a Wednesday morning. We will be discussing daily life and numbers.
The Swallows are really lucky to have Mrs Dove working in our classroom alongside the children. She will support the children in their learning and will be available in the playground before school to pass on any messages.