Swallows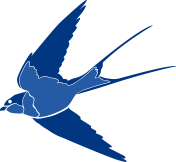 Swallows
Summer Term
The Swallows will begin the summer term focussing on "What did the Romans ever do for us?" as their topic. This topic is really exciting and interesting as it explores the history of the Roman Empire and includes a Roman visitor and the chance to dress up as a Roman for the day.
English will continue to follow a two weekly cycle, with a big write at the end of the second week. We will focus on a number of genres throughout this term. These will be; myths and legends, newspaper reports and non-chronological reports. The genres explored in English will have links to the topic and the reading that we do in the classroom, so as to inform each other.
In maths, we will be learning about money and statistics using both physical resources and abstract concepts. We will then move onto geometry and angles.
The Swallows will enjoy many science investigations which will be linked to our topic and the children are encouraged to explore the world through these experiments. This term, we will be exploring the topic 'our amazing bodies' which explores what we need to stay healthy and why we have certain anatomy; for example 'how do muscles help us move?'.
In PE, Mrs Kee will continue to teach PE on a Wednesday morning whilst Mrs Banfield delivers catching and fielding, on a Tuesday afternoon.
The Swallows will also continue to learn French with Mrs Robinson on a Wednesday morning, looking at colours and parts of the body.
The Swallows are really lucky to have Mrs Dove working in our classroom alongside the children. She will support me in the delivery of the curriculum and help with any interventions. Mrs Dove will be available in the playground before school to pass on any messages.