Swallows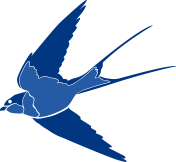 Swallows
Summer Term
It's our class choice topic this term and Year 3 jointly chose a topic which we called Moor to Sea. It's a wonderful opportunity to learn about our local area and the journey the river Erme takes from Dartmoor through Ivybridge, to the mouth of the estuary at Mothecombe.
We're breaking the topic into three sections and making the most of the chance to have lots of outdoor learning and school trips. We have started to learn about the nearby Moors and our first trip will be on Thursday 20th June. We'll be walking from school up to Butterbrook where we will be enjoying a picnic and reading some of our class written Butterbrook myths. Hopefully we'll have chance to sketch the landscape and explore to see what treasures we can find on the Moors!
For the second part of this topic we will be looking at the importance of the River Erme to Ivybridge. We'll be heading into Ivybridge on Wednesday 3rd July to explore Long Timber woods and to see the river make its way through the village.
Lastly on 11th July we're going to be making a trip to Mothecombe where we will walk down the last part of the river Erme from Holbeton out to the sea. Hopefully the weather will be kind for all of our trips and we can enjoy the best our local environment has to offer!
We've also got Sports Day this half term and our Summer Fair where we'll be performing a song we've been practising lots in class.
English will follow a two weekly cycle, with Big Writing at the end of the second week. We will focus on a range of genres throughout the term. These will be: report writing, a detailed description, poetry and an information text. The genres explored in English will always have links to the topic and the reading that we do in the classroom so as to maximise learning and provide links for the children.
We are continuing our 12 in 2 multiplication challenge in Maths. The children know which times table they are currently working on and need to practise this at home. This half term will are developing our learning about mass and capacity. Any real life examples you can share with the children at home like following a recipe to weigh ingredients or reading food and drinks labels to recognise amounts would be great . Thank you.
The Swallows will enjoy many science investigations which will be linked to our topic and the children will be encouraged to explore the world through these investigations. This term, we will be learning about forces. Last term, all the children were given some radish or sunflower seeds to grow at home if they wish. We would love to see updates of how your plants are growing!
PE continues to be on a Wednesday afternoon and on either a Thursday or Friday (depending on the weather!). Mrs Kandes will continue to teach music and French on Monday and Tuesday afternoons.
The Swallows will also be doing Computing with Mr Nute on a Wednesday afternoon. We are really lucky to have Mrs Payne working in our classroom alongside the children. She will support the children in their learning. Mrs Payne will also be available in the playground before school to pass on any messages.