Swallows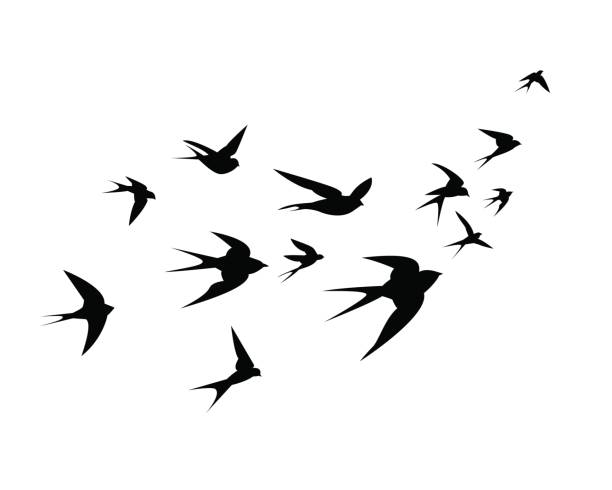 Welcome to Year 3 with Mr Page and Mrs Loughran
Autumn Term
Welcome to Swallows Class! We have a very exciting half-term ahead of us, in the run-up to Christmas.
This is what we will be learning about, in each subject, this term:
In English; we will finish reading "Leon and the Place in Between", a story all about a magic show and then focusing on developing our formal writing techniques (including writing formal letters and non-chronological reports). We then move on to "The Night Before Christmas" to explore performance poetry.
In Maths; we will be exploring multiplication and division, using arrays and focusing on the 3-, 4- and 8-times tables.
In Science; we will be learning all about rocks, specifically to:
Compare and group together different kinds of rocks on the basis of their appearance and simple physical properties.
Describe in simple terms how fossils are formed when things that have lived are trapped within rock.
Recognise that soils are made from rocks and organic matter.
In Geography; we will be learning all about mountains; how they are formed, different mountain ranges around the world and who lives in them.
In History; we will be investigating the "cradles of civilisation":
The land between two rivers: Ancient Mesopotamia – the unique 'cradle' (development of writing to record trade).
A geographical overview of ancient civilisations of the world.
Depth study of ancient Sumer in Mesopotamia via rivers & settlements and art of ancient civilisations.
In RE; we will be continuing to build upon our knowledge of Hindu stories and investigating their culture.
In PSHE; we will be celebrating the similarities and differences between ourselves and others.
In Art; we will be building upon last terms knowledge of different styles and techniques, and exploring new techniques, such as printing.
In Music we will be consolidating our prior knowledge of pace, tempo and beat whilst becoming more creative with composition.
In Computing; we will be building upon our word processing and presentation skills, whilst continuing to learn about internet safety.
In Design Technology; we will be investigation food technology and what it means to have a balanced diet.
Throughout the year, French will be taught by Mrs Kandes and one PE session will be taught by Mrs Kee. Our PE days will be Wednesday and Thursday, please send your child to school in PE kit.
We are looking forward to a busy and exciting year. As ever, if you have any questions please do not hesitate to ask anyone in our Year 3 team.
Mr Page and Mrs Loughran