Sparrows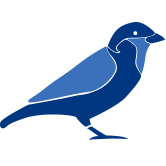 Sparrows
Welcome to the Sparrows Class page. Our teachers are Mrs. Clift and Mrs. Robinson, we are supported by Mrs. Medland. Mrs. Clift will be working with you on Mondays, Tuesdays and Wednesday mornings, Mrs. Robinson will be working with you on Wednesday afternoons, Thursdays and Fridays.
This term…
This term, we will be learning all about 'The Lighthouse Keeper's Lunch'. This is a story about a lighthouse keeper, Mr. Grinling who tucks into a delicious lunch, prepared by his wife, Mrs. Grinling. But Mr. Grinling isn't the only one who enjoys the tasty food. Can Mrs. Grinling think of a way to stop the greedy seagulls from stealing the lighthouse keeper's lunch?
We will be retelling the story, exploring the vocabulary used in the text, finding out the history of lighthouses, the geography of landscapes and finding inspiration from local artist, Brian Pollard, to paint lighthouse landscapes.
The Sparrows will enjoy lots of science investigations which will be linked to our topics this year. We will start off with learning about materials and their properties.
During PE lessons, we will be following the 'Real PE' programme. We will be learning about how to keep healthy and how to warm up and cool down. PE will be taking place on Mondays and Wednesdays.
Wild Tribe is a fantastic opportunity for the children to learn outdoor skills and will be taking place every Wednesday. We will be making pulley systems linked to the story of 'The Lighthouse Keeper's Lunch'.
We are excited about all the things we are going to be learning about this term.