Sparrows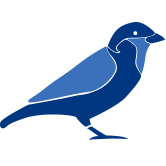 Sparrows
Welcome to the Sparrows Class page. Our teachers are Mrs. Clift and Mrs. Robinson, we are supported by Mrs. Medland. Mrs. Clift will be working with you on Mondays, Tuesdays and Wednesday mornings. Mrs. Robinson will be working with you on Wednesday afternoons, Thursdays and Fridays.
Our topic over the next term is exploring food from around the world. We aim to inspire children to engage with different aspects of cooking, meal preparation and tasting of different foods. During the sessions, children will have the chance to complete the following recipes:
Pizza (Italy)
Cocoa and Paleta (South American fruity ice pops)
Stew (Africa)
Cream Tea (Britain)
Spring Rolls (Asia)
Tapas (Spain)
In English, we will be writing recipes and creating a report about a festival around the world. In Maths, we will be learning about all types of measuring.
In Science, we will be looking at materials. We will be learning that materials have different properties that make them suitable for different purposes. We will then investigate and test out materials for their best purpose.
During PE lessons, we will be following the 'Real PE' programme. We will be learning about how to keep healthy and how to warm up and cool down. This term is also sports day so we will be also practising for this.
As ever, if there are any questions at all please do not hesitate to get in contact with any of the Year 2 team.