Sparrows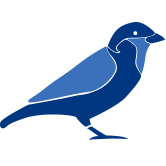 Sparrows
Welcome to the Sparrows Class page. Our teachers are Mrs. Clift and Mrs. Robinson, we are supported by Mrs. Medland. Mrs. Clift will be working with you on Mondays, Tuesdays and Wednesday mornings. Mrs. Robinson will be working with you on Wednesday afternoons, Thursdays and Fridays.
This term, our topic is 'The Koala Who Could'. This is based on a fantastic picture book by Rachel Bright and is all about a koala named Kevin who does not want to come down from his tree. Our topic is based all around Australia.
In English, we will be writing stories based on Rachel Bright's beautiful books. In Maths, we will be learning about shape and will begin our work on fractions.
In History, we will be looking at the life of Captain Cook and the discovery of Australia. We will also be finding out about the aboriginal Australians. This will help us with our art lessons too as we will be exploring how the aboriginal Australians used dot painting. We will then create our own clay animals with aboriginal markings.
In Science, we will be looking at the human life cycle.
During PE lessons, we will be following the 'Real PE' programme. We will be learning about how to keep healthy and how to warm up and cool down. We will also be preparing an Australian animal dance for the school dance show.
Next term, our topic will be 'The Giant's Garden'. We will be learning about giants throughout literature, how plants grow from a seed and even growing our own beanstalks!
As ever, if there are any questions at all please do not hesitate to get in contact with any of the Year 2 team.