Eagles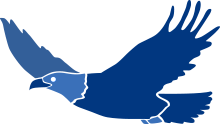 Eagles
Year 6 – Summer 2021
Welcome back, Year 6.
During this Summer term, the children will be focussing on the book 'The Boy in the Striped Pyjamas' as part of their English learning. This will cover different writing genres, as well as discussions about kindness, consideration and acceptance of others.
Our History topic is WWII. This will give the children the opportunity to investigate life in Great Britain and Europe between 1939 and 1945.
Science learning will include a sequence of lessons focussing on Electricity.
PE sessions will involve developing the skills and knowledge needed to participate in athletics and tennis.
Children will build upon their computing skills by exploring programming.
In our Art lessons, we will be studying the work of Henry Moore, together with developing skills in sculpture, which links to our History topic of WWII.