Eagles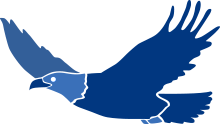 Eagles
Welcome to Year 6 with Miss Hughes and Mrs Gilbert
The children in Year 6 have started the year off with a fantastic week at Beam House in North Devon. Abseiling, surfing, zip-wiring and completing the mud challenge are just a few of the week's highlights! It has been a brilliant way for the children to get to know their teachers, make new friends and gain a wealth of experiences.
In the classroom, our topic this term is The Victorians. We will be learning about the life of Queen Victoria and the inventions, disease, medicine and industry during that era. We will also explore the texts Oliver Twist, Dodger and Cogheart in our English sessions.
Our science this term focusses on inheritance and the children will get to experience The Evolution Dome.
In our Art lessons, we will be studying the work of Lowry and exploring his matchstick men technique.
PE days this term are Tuesdays and Fridays. Tuesdays are Frisbee with Miss Hughes and Fridays are gymnastics with Miss Kee. The children will also have Wild Tribe sessions on a Friday afternoon with Mrs Kandes.
If you have any queries, please don't hesitate to get in touch.