Eagles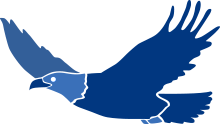 Eagles
Welcome to Year 6 with Miss Hughes and Mrs Coaker.
Year 6 – Spring 2023
To begin 2023, we will be learning all about World War Two and will cover topics such as: evacuation, rationing, the roles of women, The Blitz, The Holocaust and the key leaders of the Allied and Axis powers. We will end our unit answering our key question: How did Britain win World War II?
Our writing and SPAG will be taught through the texts Letters From The Lighthouse by Emma Carroll and Rose Blanche by Roberto Innocenti and Ian McEwan.
In maths, we will continue to cover fractions and then move to the new concepts of algebra, ratio and percentage.
Our reading will focus around the book Pig Heart Boy and, in science, we will be learning about the heart and the circulatory system.
PE days this term are Tuesdays and Fridays. On Tuesdays we will begin our tennis sessions at Ivybridge Tennis Centre and on Fridays will be our lesson with Miss Kee. The children will also have French sessions on a Friday afternoon with Mrs Kandes.
If you have any queries, please don't hesitate to get in touch.