Eagles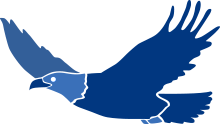 Eagles
Welcome to Year 6 with Miss Hughes and Mrs Coaker.
Year 6 – Autumn 2022
Welcome back to all the new Year Sixes!
One of the highlights of the term is our upcoming residential to Beam House. Both children and adults are looking forward to a week of abseiling, climbing, surfing, archery and the mud challenge! The perfect opportunity to get to know our new teachers, strengthen friendships, build confidence and face fears!
Back in school this term, we will explore two topics: first will be all about The Victorians and The Industrial Revolution and we will be able to enjoy texts such as Oliver Twist and Street Child. After half-term, our topic will be based on the book When The Mountains roared by Jess Butterworth. Throughout this topic we will learn all about mountain ranges and their environments and climates.
In maths, we will start the year with number and place value and then move onto addition, subtraction, multiplication and division.
Within science, we will be learning about inheritance and evolution and we look forward to our visit from the space dome.
PE days this term are Mondays and Fridays. Mondays will be with Mr Farnham/Miss Hughes and Fridays are with Miss Kee. The children will also have French sessions on a Friday afternoon with Mrs Kandes.
If you have any queries, please don't hesitate to get in touch.