Eagles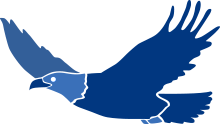 Eagles
Welcome to Year 6 with Miss Hughes and Mrs Coaker.
Year 6 – Summer 2022
WWII
Welcome to Year 6
This term, the children will be continuing with our WWII topic.
Within Science, the children will be learning about electricity. They will be conducting several investigations as well as creating their own circuits.
During PE, the children will be learning how to plat Quick Cricket.
During English, the children will be applying their knowledge of our topic by writing about the story of The Boy in the Striped Pyjamas.
PE days this term are Tuesdays and Fridays. Tuesdays will be with Mr Nute/Miss Hughes and Fridays are with Miss Kee. The children will also have French sessions on a Friday afternoon with Mrs Kandes.
If you have any queries, please don't hesitate to get in touch.