Athletics
Stowford School Athletes 2nd in the County!!!
At the start of the 2018-2019 Academic year, Stowford school began a new Athletics Training Squad for children in years 3 to 6. Children were selected from within PE lessons on the criteria of their athletic ability, potential, commitment, effort and behaviour. This new club ensured the children trained every week in Running, Jumping and Throwing activities as well as strength and flexibility work. The success of this club has resulted in a fantastic result for our younger Athletes!
Stowford children from Years 3/4 Quad Athletics Team represented the South Hams School Sports Partnership at the Devon Summer Games held at Exeter Arena on Wednesday 19th June. Having won the Ivybridge Learning Community qualifying round, this event put the children up against the best the rest of Devon had to offer. 16 teams competed in a 50m sprint, a throw, a jump and a 400m distance race. The Stowford children utilised all of their skills practised and made a superb effort, finishing an amazing 2nd place! Very well done to all involved!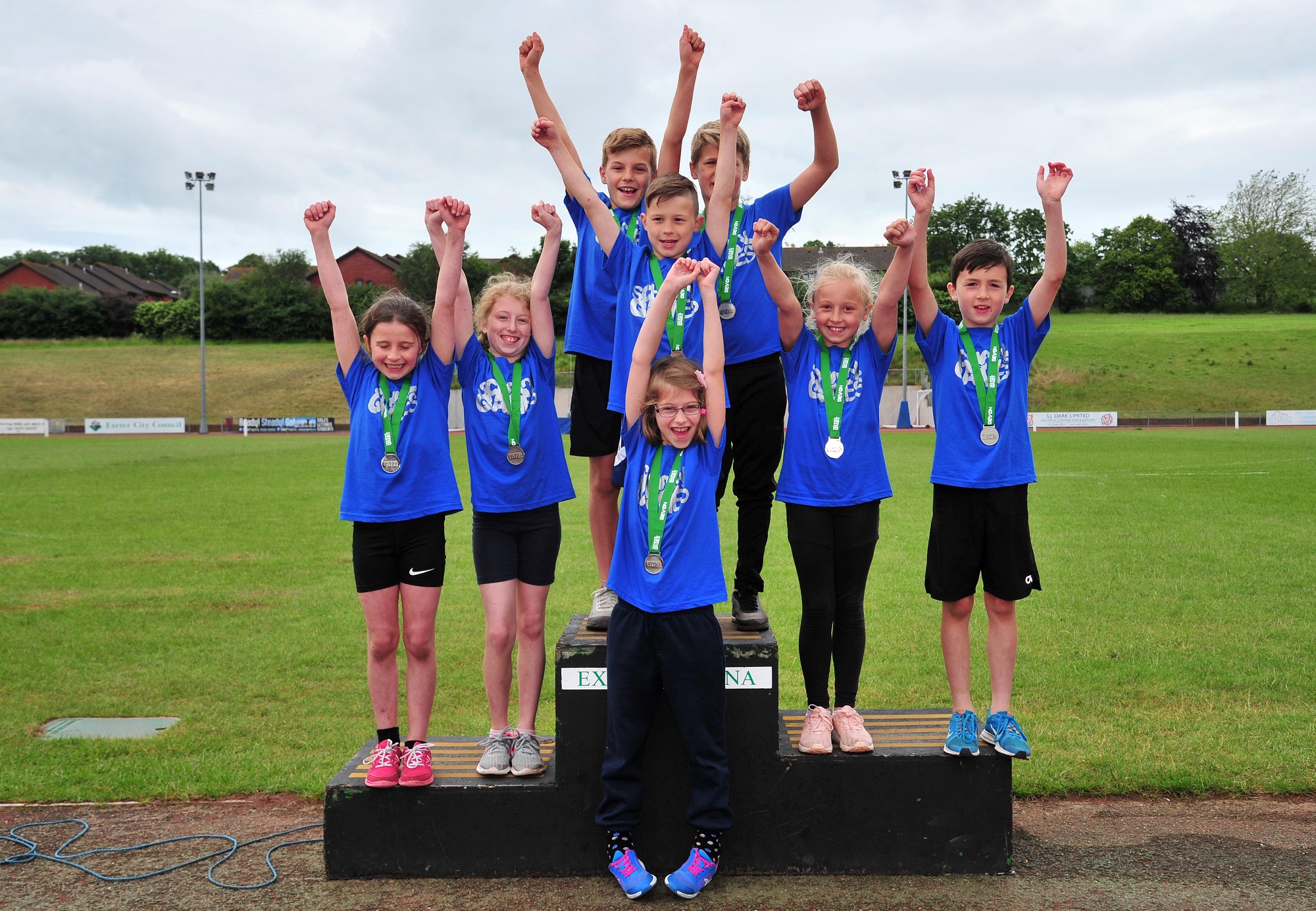 On Thursday 14 March 8 Stowford children, from years 4/5/6 entered an Ivybridge Learning Community Indoor Athletics event , consisting of Running, Jumping and Throwing events as well as timed Speed Bounce. We are really pleased to announce that this team came first! Throughout all the events it was very close but during the Obstacle final races, the team held their own. There were 11 other teams competing. A huge well done to all involved.
On Thursday 28 March, two teams of 6 boys in each, from Stowford, travelled to Torbay Leisure Centre for the Devon County Winter - Games Cross Country Championships. The year 5/6 Boys came an impressive 5th place out of 15 schools. The highest place person was George who was pipped at the post for 2nd place. Very impressive as there were 79 competitors.
The year 3/4 boys (mostly year3!) were competing against 17 other schools and a total of 89 runners. The highest place members were Charlie 8th and Dylan 10th. But overall the boys came 1st and so are Devon County Champions!!!