Stowford Art Gallery!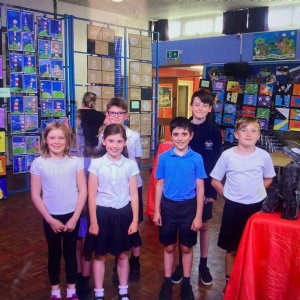 Well done to the Stowford children who have all shown their incredible artistic skills. What a talented school.
It was lovely to see the Arts Council welcome parents and pupils to the gallery after school. Every child in the school has a piece of artwork on display. Thank you to Mrs Robinson for organising this wonderful gallery.