Stowford School represents the South West!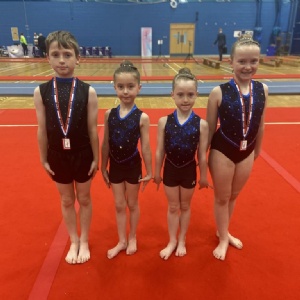 Four brilliant Stowford children represented the South West Region in the British Schools National Finals in Stoke on Trent last week.
Elica and Imogen competed in the U11 Girls Acrobatics Pairs and Archie and Phoebe were placed third in the U11 Mixed Acrobatics Pairs!
Mrs Reddy, head of the Gymnastics Academy at Ivybridge Community College, has praised all four students for being exceptionally well behaved and performing so well. She said that they are a true credit to our school and we totally agree! We're so proud of you all!