Walk for Laura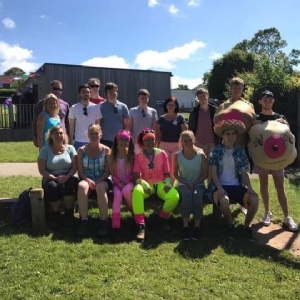 On Sunday 2nd July a special walk took place in memory of Laura Plane, organised by two former pupils, Kyle Thomas and Callum Payne.
The sun shone as a group of former pupils who were taught by Laura and staff members of Stowford School undertook a 9 mile walk across the moors in memory of Laura and to raise funds for her charity, Coppafeel. Clare Morgan Hughes of Devon Fit Camp led the group in a warm up to some of Laura's favourite music before the group set off on their trek. The walkers completed their walk in a speedy time and returned to Stowford school for a barbecue and cake sale. They were joined by other members of the school community for the music and refreshments.
There is a Justgiving page set up by Kyle and Callum, who are to be congratulated for their efforts. We know Laura would be very proud!