Congratulations to Archie, Elica, Imogen and Phoebe!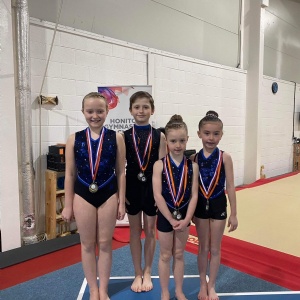 Representing Stowford School, they competed at the South West Schools Acrobatics Competition in Honiton.
Archie and Phoebe competed as an under 11s mixed pair and came first, while Elica and Imogen competed in the under 11s Girls category and also came first! They all qualify for the National Finals in Stoke on Trent in May.
We are so proud of them!