Learning about Chinese New Year!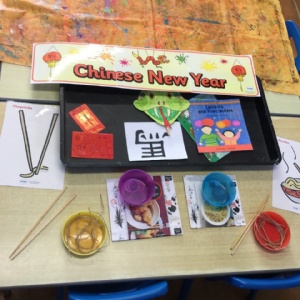 The Foundation children, as part of their RE curriculum, have been thinking about celebrations around the world. With Chinese New Year fast-approaching, they learnt about this annual event.
They have been looking at where China is, how Chinese New Year is celebrated and have also enjoyed learning about the story of how the Chinese Zodiac was formed; 2023 is the year of the rabbit! 🐇 Happy Chinese New Year everyone! The children will also be enjoying Chinese food along with the rest of the school to celebrate!