Christmas Art Competition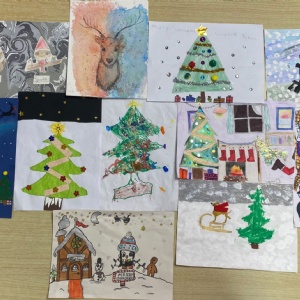 Congratulations to the winners of the Christmas Art Competition, organised by Mrs Robinson and the Arts Council.
There were a lot of entries for the competition to design a Christmas Card. Judging was very hard but, after a lot of deliberation, the winners were chosen by the Arts council and announced in Assembly on the last day of term. The winners each received a prize and everyone who entered also received a little treat for their hard work.
Congratulations and well done everyone!