Stowford Swimming Success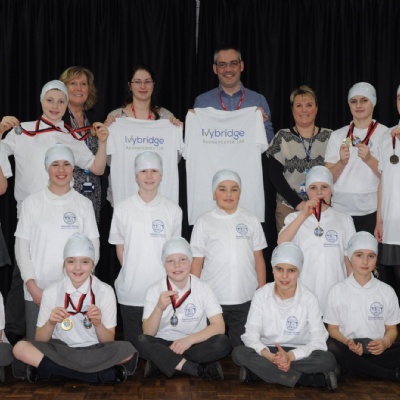 Stowford School's swimmers performed exceptionally well at Devonport Royal Swimming Association Gala held at Plymouth Life Centre on Monday 6th March. The school took four teams to the gala (girls' A and B, boys' team and a mixed team of 2 boys and 2 girls) with all of them reaching the finals.
Stowford Swimmers have been lucky enough to be sponsored by Ivybridge Accountants who have donated swimming caps and T-shirts for the children to wear at swimming events with the School's logo on.
Simon Jilks and Lisa Lines, directors at Ivybridge Accountants commented, "We are proud to sponsor a local school and help promote health and fitness amongst young people in the community. We wish Stowford the very best of luck in upcoming galas."
The girls' A team finished second while the B team finished in a respectable 6th place. The boys' team also finished in second place and the mixed relay team rocketed to victory, with half a length to spare, winning gold.
Head teacher Sue Williams said, "The children represented the school extraordinarily well achieving a podium an all three events. They showed great sportsmanship and we are so proud of their achievements. I would like to thank Simon and Lisa for their kind donation; the children certainly look professional in their new T-shirts and caps."