Eagles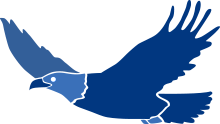 Eagles
Autumn Term
Welcome to Eagles! We have plenty to look forward to as we start the autumn term in our final year at Stowford School!
Our first topic is 'Can you be a forensic scientist?' We will learn how to keep our bodies healthy through understanding the concept of nutrition, the importance of exercise, our hearts and other different parts of our chest and abdominal cavity. We will investigate how water and nutrients are transported in the circulatory system and recognise the impact of diet, exercise, drugs and lifestyle on how our bodies function.
In the third week of the term, we are going to be on our residential trip – BEAM HOUSE. This trip will give us an incredible experience to learn about ourselves: our strengths, weaknesses, abilities, likes, dislikes, fears and aspirations. The whole trip will be full of challenges from overcoming our fears of heights and darkness to pushing our physical bodies with the 'mud challenge'. Most importantly, the trip will focus on appreciating the value of team work and communication to resolve any problems and issues.
After half term, we will have the joy of learning more about British History and understanding forces and gravity in our second topic: 'Flight through Time'. We will create different models of toy aircraft and be able to apply our Science, Technology, Engineering and Mathematics (STEM) knowledge.