Eagles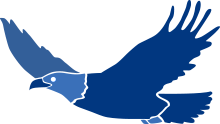 Eagles
Summer Term
Eagles have plenty to look forward to as we start the Summer term!
Our first topic is 'Walking with dinosaurs!' This topic focuses on the diverse group of reptiles - or dinosaurs as we know them - that first appeared during the Triassic era. As part of this, we will transport through time and investigate thousands of species of dinosaurs over millions of years.
Each week both Year 6 classes will be working together in their P.E. lessons as we start to develop our learning of dance in preparation for our end of year production. Working as a year group they will be developing new bonds and friendships as they strive to create fantastic dances for all to see. As well as this, Eagles, will be starting their striking and fielding unit in P.E. and will be developing their skills in all types of competitive games. Our STEM project will be a Masterchef challenge where the children have to plan and cook a healthy three course meal.
After half term our topic is 'We are a theatre company.' During this topic our focus will be on putting together our mystery end of year production. To help us with this our English and Topic lessons will have an emphasis on understanding the different elements of a production and will include writing our own scripts. Our art lessons will focus on creating fantastic costumes, props and backdrops for our production. We can't wait to reveal what our fantastic production will be!